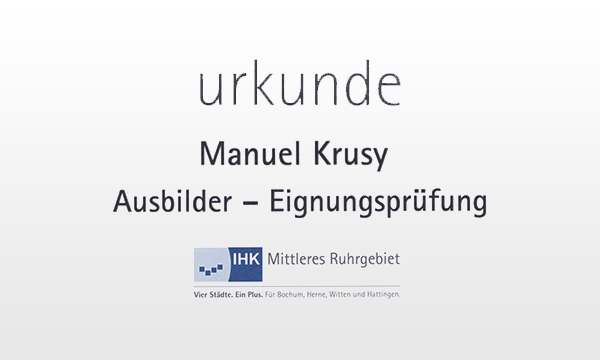 IHK trainer qualification
(2021)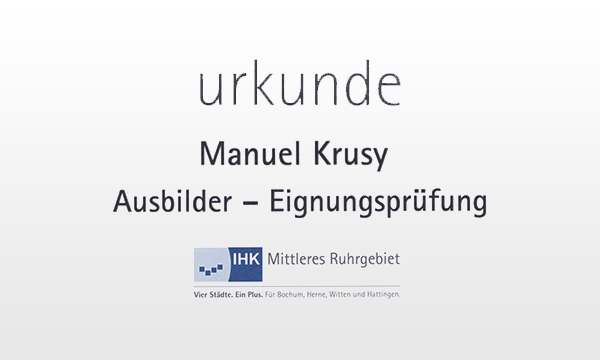 IHK certified AEVO trainer.
After teaching at the Akademie Deutsche POP for some years and taking care of our working students at babymarkt.de I was asked if I would like to work as company trainer for an apprentice in application development.
After attending a course from November 2020 to February 2021, I held my trainer qualification exam at the IHK Mittleres Ruhrgebiet (Chamber of Commerce and Industry for the central Ruhr area) in March 2021, which I passed with excellent grades.
With the AEVO qualification I am allowed to work as a trainer in the dual education and training system in Germany.