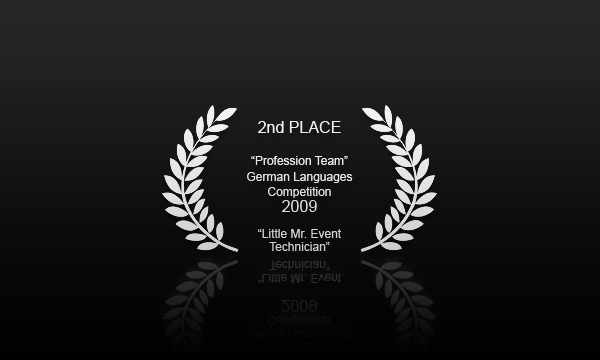 German Languages Competition
(2009)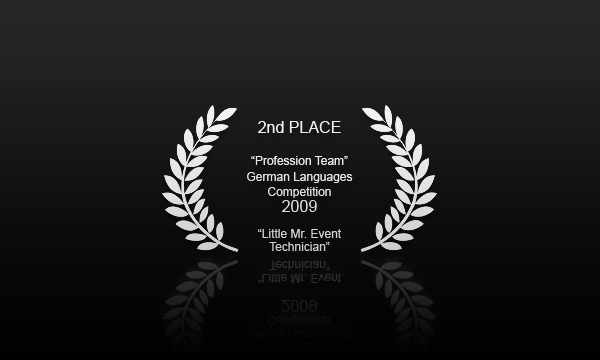 2nd place - "German Languages Competition"
In 2009 we participated with a small team at our vocational school in Cologne at the German Languages Competition held by the Federal Ministry for Education and Science with a self produced radio play called The story of the little Mr. Event Technician.
We won the second place and were invited to an additional tournament where I also won the 2nd prize with a randomly mixed team from all competitors.